Dute Client ·sznews.comJuly19,2021 (reporter Yang Tao, Yu Yuanjun) Cloud connects all continents and all corners of the world, and lets us experience Chinese culture online. The first"OverseasChineseTeenager Online Summer Camp" in Pingshan District will be officially launched on August2nd.Now we sincerely invite young people at home and abroad to get together in the cloud and have anexperience offeelingthe charm of Chinese culture without any distance in this summerholiday.
The activitywas carried out in the form of online videos, anda series of online courses about Chinese traditional culture includingtraditional Chinese classics, traditional etiquette, traditionalcostumes, traditional folk music, interesting Chinese characters, paintings, calligraphy, handmade video clipswere made for the majority of Chinese teenagers, letting themstart the journey of learning Chinese culture without leaving home,enjoy the beauty of the traditional culture and understand the beauty of history and taste the beauty of culture.
In addition, there are interactive practical sessions such as interesting questions and answers, handmade works and drawing contests, which integrate cultural understanding and cultural experience,informative and interesting. Participants can gain points by learning courses and making relevant works, and the top65 students will have the opportunity to obtain cultural and creative products with unique Pingshan characteristics.
Young people from home and abroad are welcome to scan the following QR code to enter the registration system and experience the extensive and profound traditional culture together. At the same time, we also welcome overseas Chinese teenagers to come to Pingshan and visit our hometown often.
Details of the activity are as follows. We look forward to your participation.
Activity Time:
From August2 to August31,2021
Participants:
100 overseas Chinese teenagers
Ways of Participation:
1. From July19th to August1st, please scan the QR code of the poster and fill in your personal information for registration.
2. From August2nd to August31st, please log on to the"Chinese Youth Summer Camp" activity platform for course learning and online visit.
Awards:
5 First Prizes,10 Second Prizes,20 Third Prizes and30 Excellence Prizes.
Course1:Sinology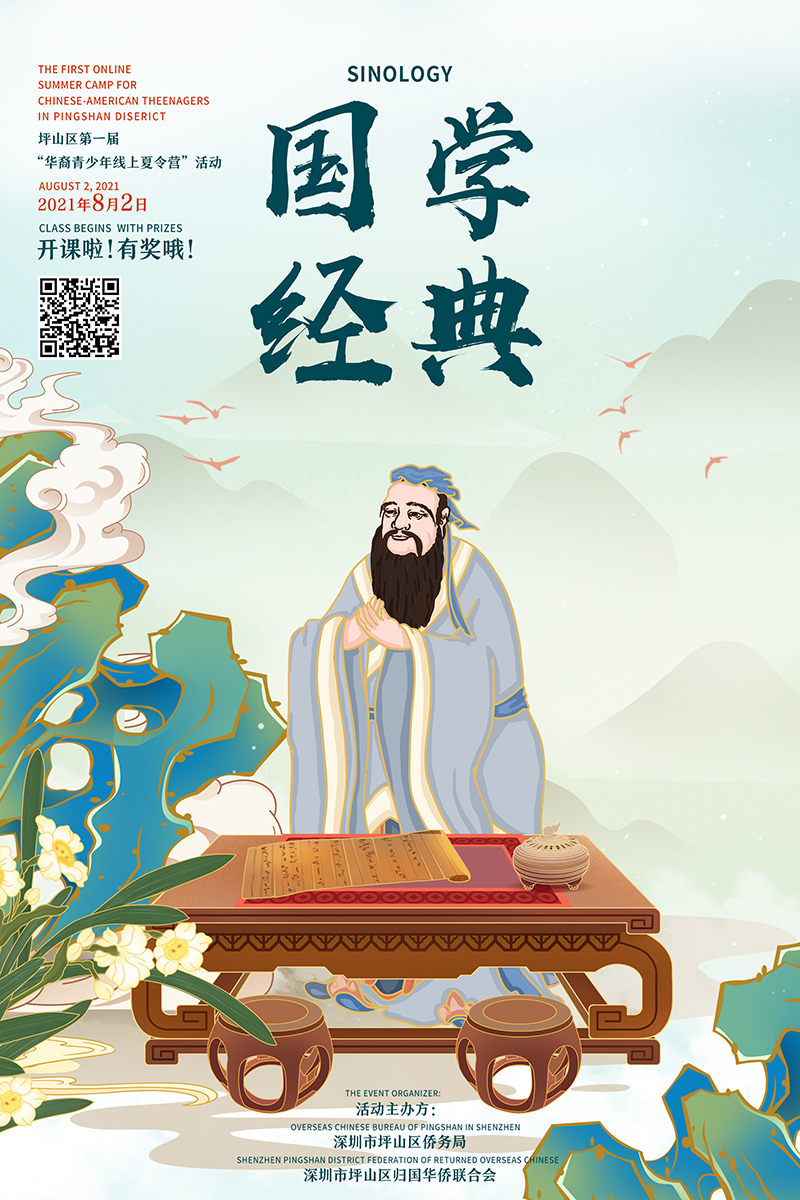 Course2:Interesting Characters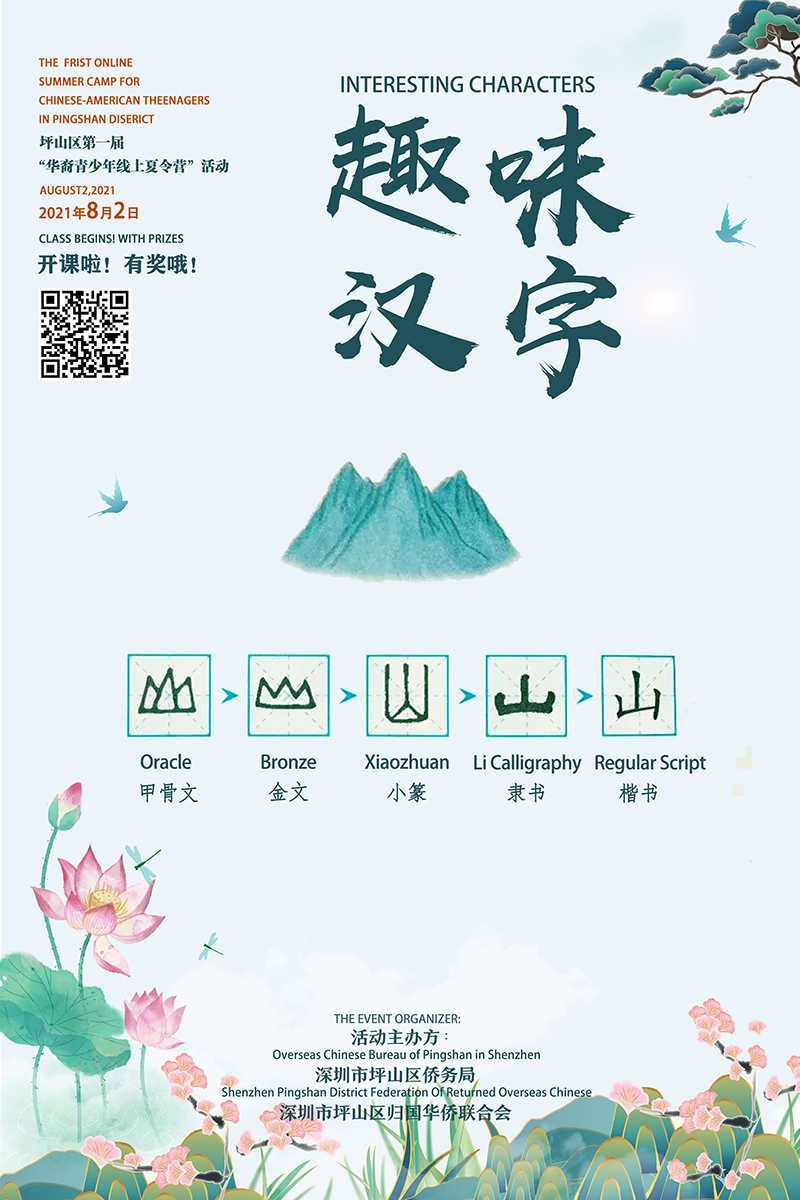 Course3: Costumes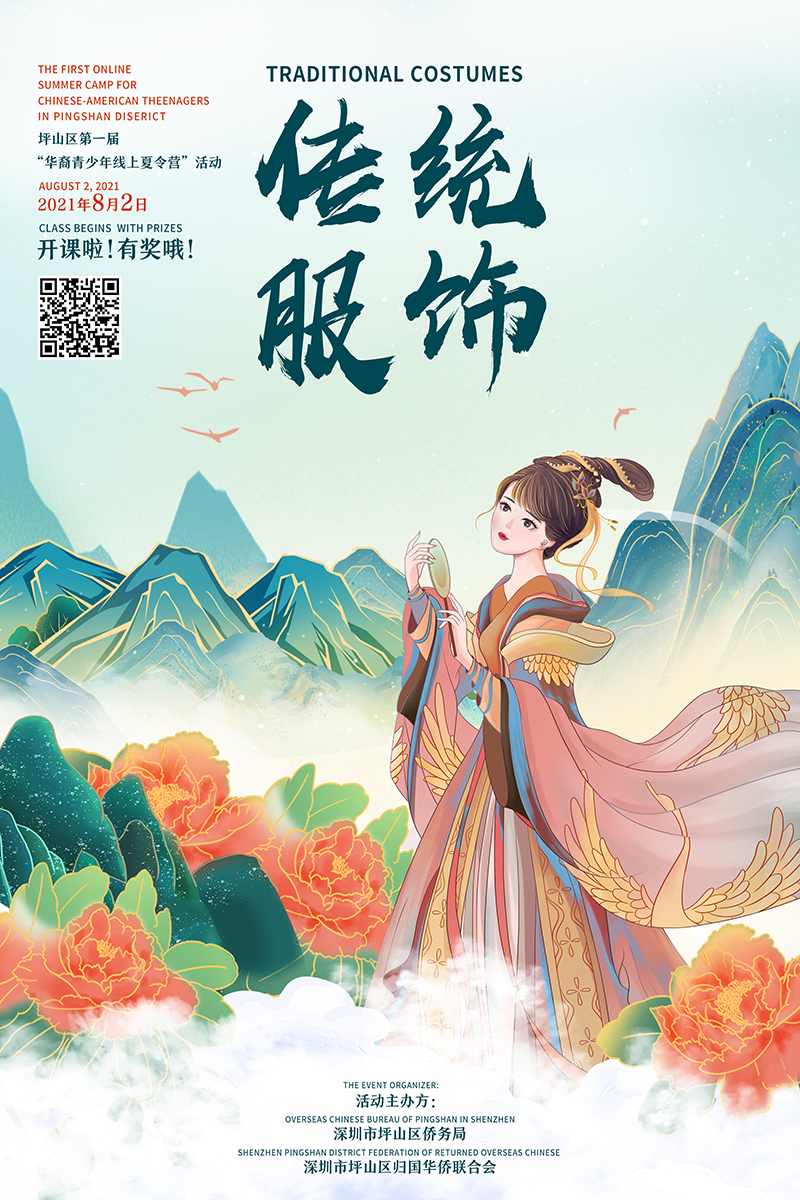 Course4:Traditional Etiquette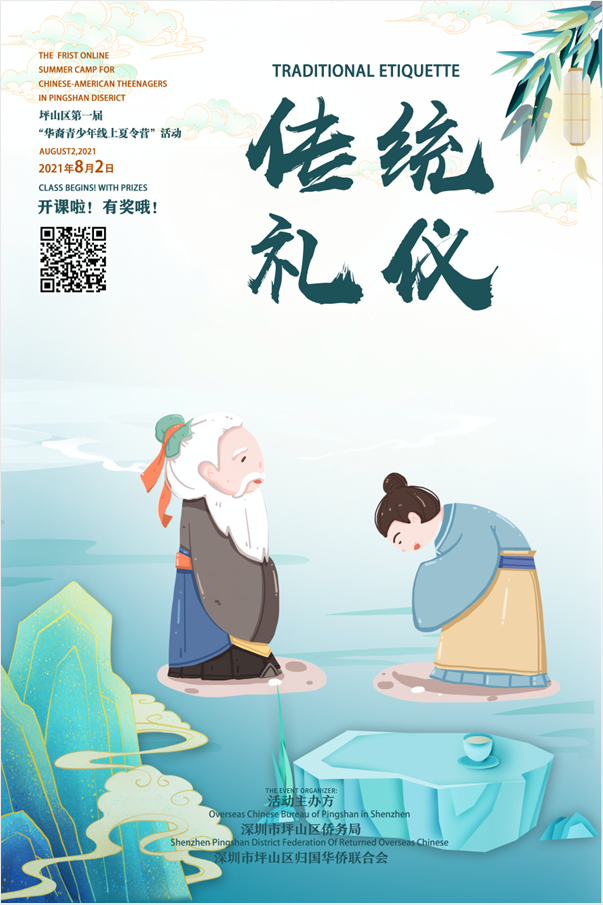 Course5:Traditional Folk Music
Course 6:Creative Handcraft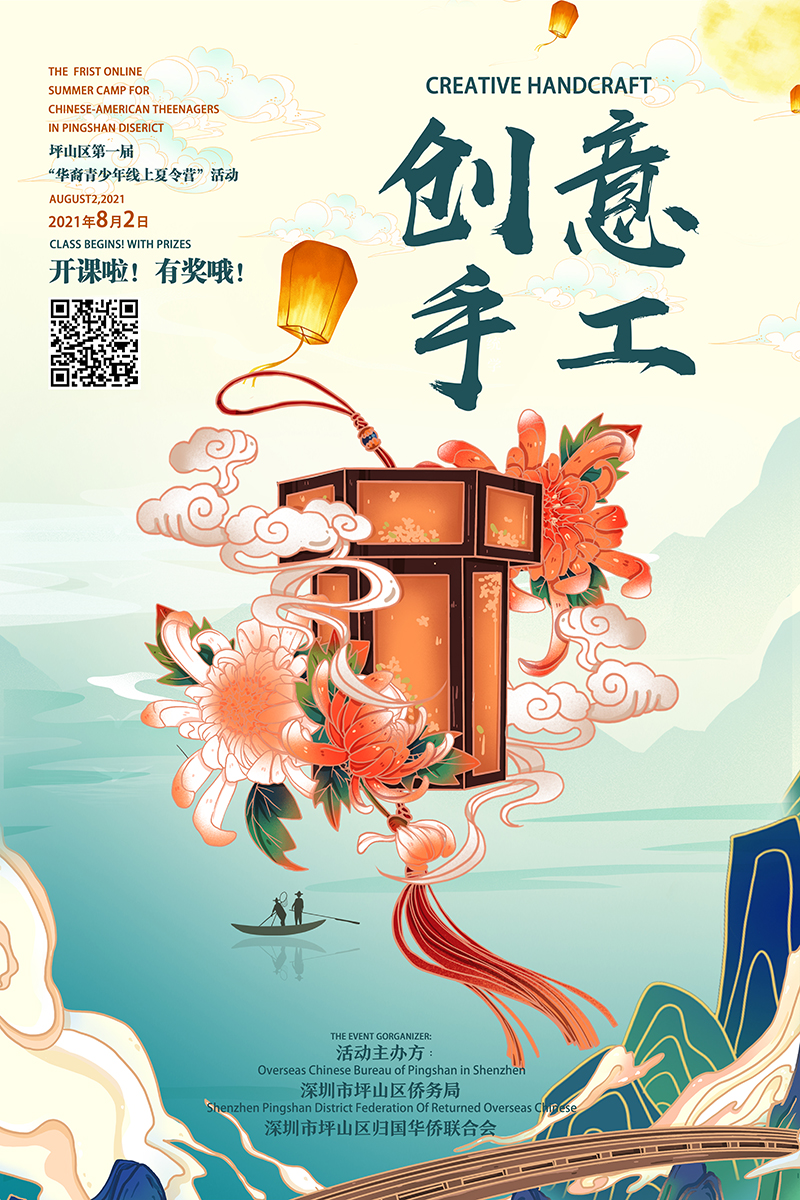 Course7:Calligraphy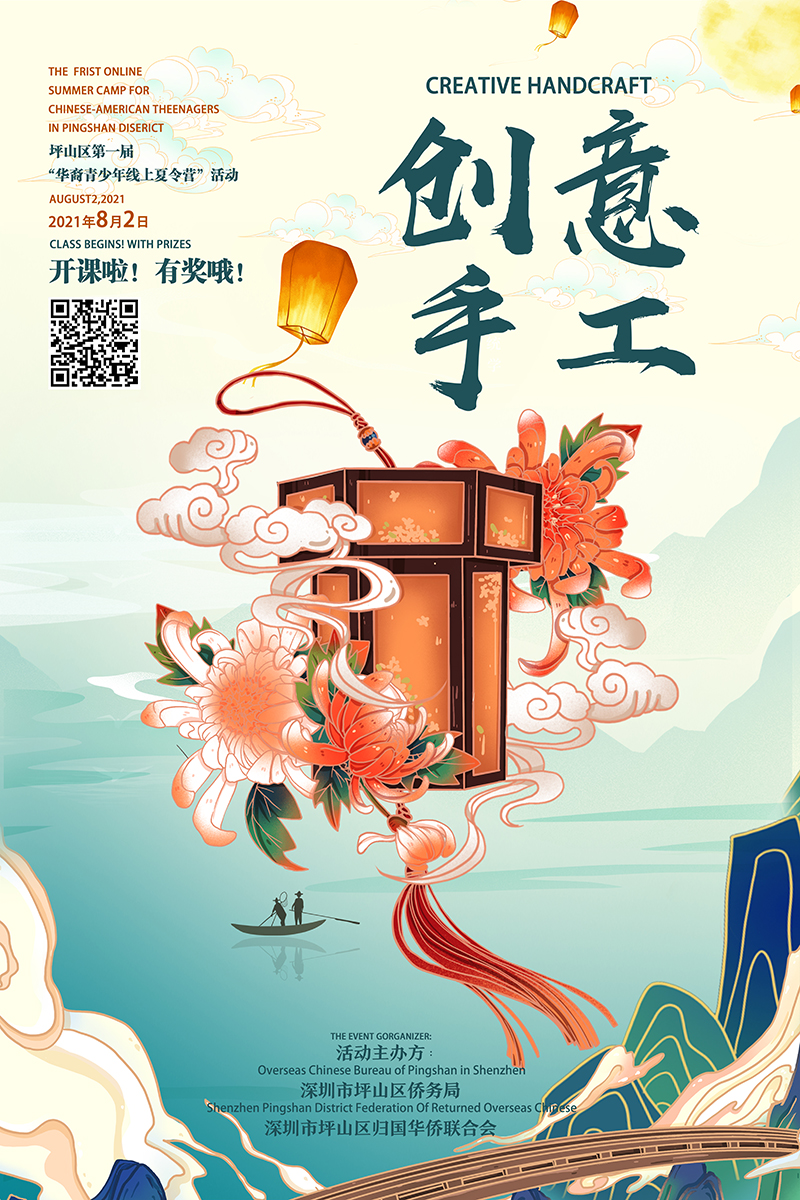 Course8:Painting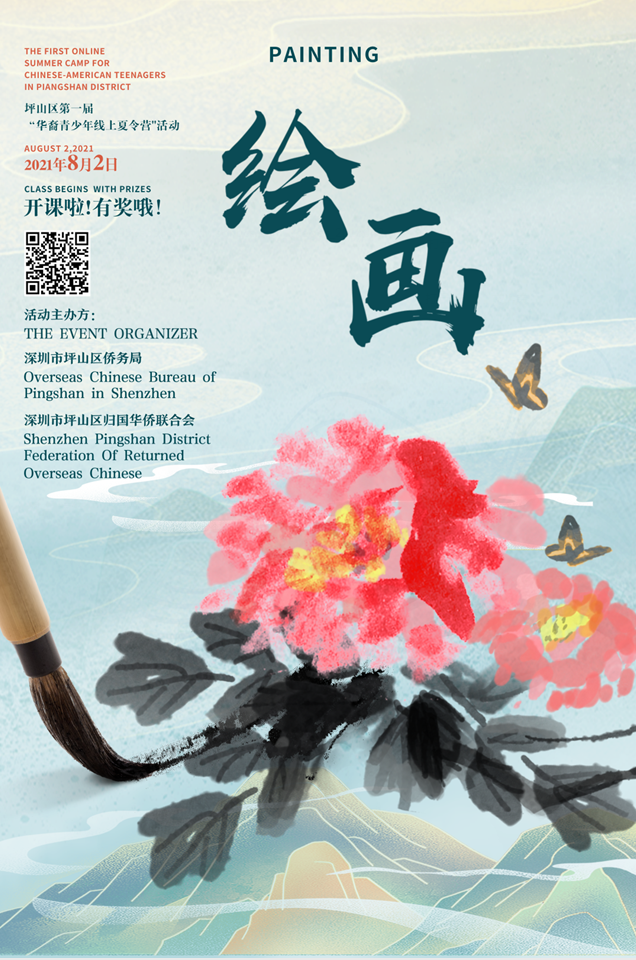 Course9:Video Editing